Digital Sheet Music & Audio Backing Track Purchases
Customers now have the option of saving their credit/debit card information during checkout, so that payment information is remembered for your next purchase.
To opt out of saving your credit/debit card information for next time, simply un-check the "Save card" checkbox during checkout: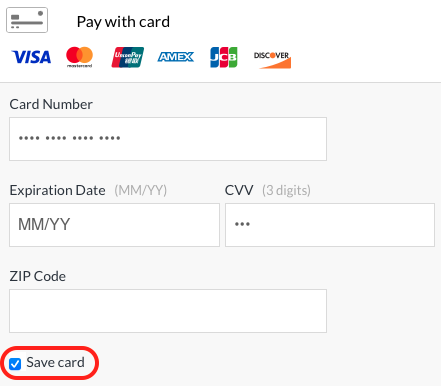 To remove your saved payment method, click the Edit button > red "X" > Delete.

To add a new credit/debit card, click the "Choose another way to pay" button.
If you need assistance with removing your saved payment methods, please email us at help@sheetmusicdirect.com.
PASS Subscriptions
Learn more about adding (or updating) your PASS Subscription billing information.
In-App Purchases
Sheet Music Direct does not handle payments directly for in-app purchases. To change your payment information, go to the Settings app on your device:
Go to

iTunes & App Store

Tap on your

Apple ID

, then go to

View Apple ID

Tap on Manage Payments

Enter/update your payment information